Sip & Savor
October 8 | 1:00 PM
$105 per person | $95 per member
Tax is applicable.
Two tickets maximum at club price.
Fall is on its way and it's the perfect time for us to welcome Chef Steven Goff's return to Sip & Savor at Jones von Drehle. Chef Goff, a North Carolina Chef of the Year recipient has created a perfect menu to pair with selected JvD wines. We hope you will join us for this special afternoon.
---
First Course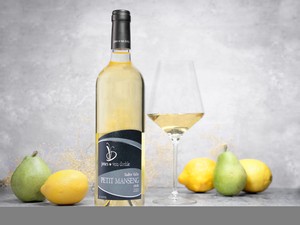 The Wine
Petit Manseng Reserve 2019. A small, special bottling of barrel-fermented and aged Petit Manseng. The French Oak provides a richness that blends exceptionally well with the robust body of Petit Manseng. Hints of oak and vanilla round out the typical tropical fruit, winter spice of this special grape. .
The Food
Roast Butternut Squash with a cardamom vinaigrette dressing, dusted with toasted cashews
---
Second Course
The Wine
Tempranillo 2020, NEW RELEASE. One of our smallest plantings on the estate, the wine never disappoints with its light tannins, firm body, and plentiful fruit in the nose and mouth. Very popular wine that sells out quickly.
The Food
Roasted Turnip, Apple, Sorghum Vinaigrette & Watercress Salad.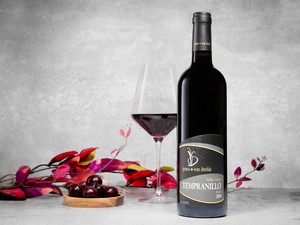 ---
Third Course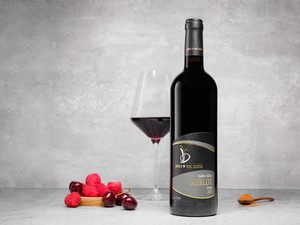 The Wine
Merlot 2019. This was a year for Merlot to shine and it did so beautifully. Dark berries, cherry and hints of cedar entwine to delight your taste buds with a teasing pleasant finish. Exceptionally versatile in its ability to pair with meats, cheeses, and chocolate.
The Food
Smoked Pork Loin with Jus, Red Current Gastrique, Roasted Taters, Crispy Garlic & Kale
---
Main Course
The Wine
Petit Verdot 2018. Without doubt, the Petit Verdot grape loves our terroir – the elevation, the soil and especially the diurnal shift we enjoy from our mountain influence allow this grape to develop rich flavor and inky deep color with excellent dark fruit aromas swirling around violet scents. A complex wine that deserves a solid pairing, as Chef Goff is presenting.
The Food
Grilled Shipley Farms Flap Steak, Smoky Braised Black Beans, Butter Poached Mushrooms, Mustard Green Salad.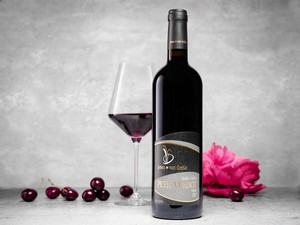 ---
Dessert Course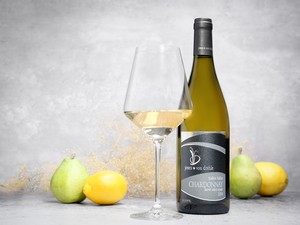 The Wine
Barrel-Fermented, Aged Chardonnay 2019. Smooth, elegant Chardonnay supported by the structure of rich French oak. The oak influence sprinkles elements of spice and wood without diminishing the amazing apple, pear and light citrus of our Chardonnay.
The Food
Baked Brie, Fig Agrodolce & Toasted Cashews
---
Tickets go on sale Wednesday, September 27 at 10 AM for Wine Club Members, and Friday, September 29 for non-member guests. . Members will need to log in to purchase their discounted tickets. A maximum of 2 tickets per membership may be purchased at the discounted rate. There is no limit on purchasing additional tickets at the regular price.
If you are a member and wish to purchase a full table of six, please contact Diana at the winery (winery@jonesvondrehle.com) before tickets go on sale so the table may be reserved.