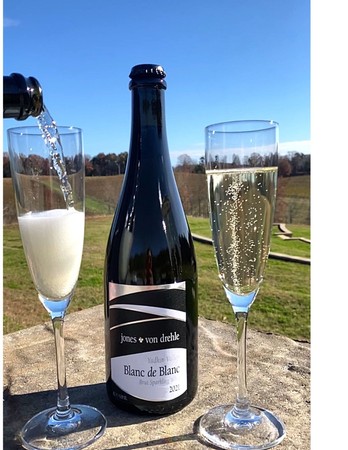 Sparkling Release Event
It's Time to release our very first Blanc de Blanc sparkling wine! 100% estate produced from our Chardonnay, Entav-Inra French Burgundy clone 95. We have anticipated producing this wine for over 10 years, and now the time is here!
Join us at Chloe Hall on December 11, between noon until 3:00 PM, for a special tasting perfectly paired with a half-dozen freshly shucked North Carolina oysters, raw or steamed, along with accompaniments of cheese, fruit, and fresh French Bread.
$35 per guest, $30 per Wine Club Member (max two tickets at Club Member Pricing).
This is a sip and stroll event offered between the hours of 12pm-3pm.