About The Winery
Great Wines... Great Times...
Under Blue Ridge Mountain Skies™
Jones von Drehle Vineyards and Winery is family owned and operated in the small town of Thurmond, North Carolina. Chuck and Diana Jones and Ronnie and Raymond von Drehle are in-laws that had a mission to start a fine wine vineyard and winery in their home state of North Carolina. Their journey began in 2007 when they found the perfect land under the Blue Ridge Mountain skies.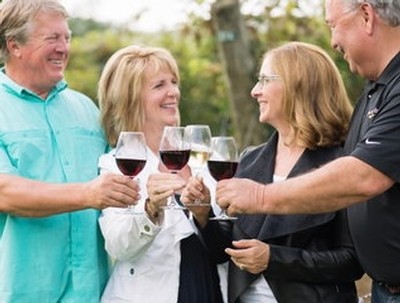 We are an Estate Winery, producing wines solely from the thirty acres of vines we grow on our property. Carefully selected varieties were planted, each in an area of the vineyard we believe provides the best location to produce the highest quality of fruit. Great wine begins in the vineyard.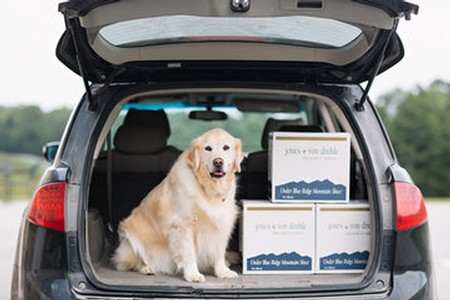 The Real Boss
Chloe was the rock-star here at Jones von Drehle for over 14 years. She was the star of the show and loved her spot as our Tasting Room greeter and delivery assistant! She ran these hills as the vines were planted, and played in the mud while we were building "Chloe Hall."