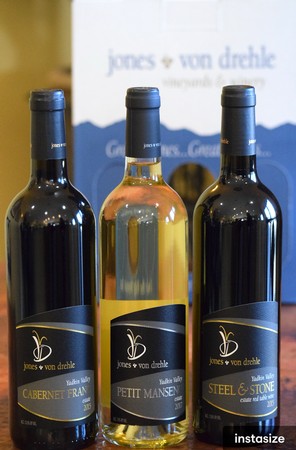 UNCW Virtual Tasting Event 4/21/21
2017 Petit Manseng: an aromatic, bold and complex white wine. Notes of pineapple, pear, and spice aromatics and tropical medley, star fruit and warm spice on the palate. A beautiful, small white grape originating from Jurancon, France.
2015 Cabernet Franc: A classic French grape and one of our favorites. Three french clones provide wonderful diversity to the wine. Aromatic notes include raspberry, violets, and black cherry. Aged for over 40 months in French Oak.
2015 Steel & Stone: Robust and smooth. Petit Verdot leads this blend with its depth and dominance while Cabernet Sauvignon, Cabernet Franc and Merlot emerge with intriguing notes of soft yet distinguished fruit. A classic wine crafted to celebrate our terroir. Black cherry, raspberry and hints of vanilla aromatics and ripe cherry, currant, blackberry on the palate with lingering tannins. Aged for over 40 months in French Oak.