February 4, 2021 | The Jones von Drehle Blog | Chuck Jones
Wine, Winter & Soup Sunday!
To everything there is a season. And for us, winter is soup season. From the first arctic blast until we see the green of new buds, Sunday is Soup Day. From chili to chowder to stew (okay, not technically a soup but it is made in a big pot and feeds a lot). Nothing sings family and friends like a big kettle on the stove with tempting aromas inviting everyone to share the goodness. Don't forget the fresh from the oven homemade bread. In the Jones' household Soup Sundays have been a ritual for decades. So, to invite everyone to our virtual home, below are links to close replicas to some of our favorites, and the wines we enjoy with them. Remember to always use the same wine you would drink when you cook with it…an old and wise rule.
First up. Classic beef stew. This recipe is from Once Upon a Chef by Jenn Segal. We made this last year for everyone to sample in the Tasting Room. Huge hit. To make this stew a little closer to Julia child's class Bouef Bourguignon, I add pearl onions and sauteed mushrooms. Sauté your mushrooms in olive oil and butter, finish the same wine we use, JvD Merlot. You won't regret it!
Wine: Jones von Drehle Estate Merlot
Recipe: https://www.onceuponachef.com/recipes/beef-stew-with-carrots-potatoes.html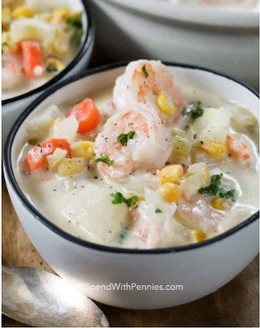 On to another favorite. Can't miss with a creamy Seafood Chowder, the ultimate "use what you got" recipe. Fish, shrimp, scallops, clams, whatever. It's all good. A New England cream-based chowder, this recipe from "Spend with Pennies," is easy to scale up for a crowd and is very close to the recipe we use. We do add a bit of heat with a dash of cayenne, but this is up to you.
Wine: Jones von Drehle Barrel Fermented Chardonnay
Recipe: https://www.spendwithpennies.com/creamy-seafood-chowder/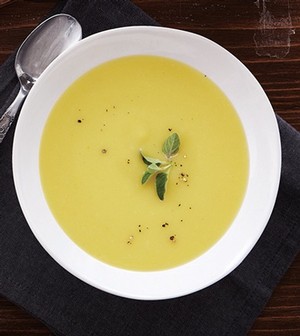 We switch to vegetarian soups on occasion and this one is great. Potato leek soup (served cold, Vichyssoise) is a classic, simple and very comforting dish. Clean Eating Magazine gives us this very simple, easy recipe for this great soup. Google for variations, there are many.
Wine: Jones von Drehle Viognier
Recipe: https://www.cleaneatingmag.com/recipes/vegan-potato-leek-soup/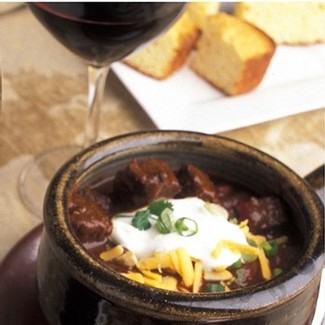 And last for today, Chili. Maybe the best comfort there is for a cold day, with freezing winds a'roaring outside. This recipe is as close as I can find to my regular fare. It's from another winery, ParaDuxx, but when something looks this good, you just go with it. I do add a little ground hot sausage to my recipe to impart a little more complexity. If you want to make this a little quicker than the 3 hours plus required for this recipe, you can use course ground sirloin. Also, make sure to have plenty of grated sharp cheddar cheese ready for topping.
Wine: Jones von Drehle Malbec Reserve or Steel & Stone
Recipe: https://www.paraduxx.com/Events/Recipes/Big-Bold-Beef-Chili
A couple of general notes on soups:
I use the Better Than Bouillon products when a recipe calls for broth. It is easy to keep on hand and offers superior flavor.
One of the best investments you can make is to purchase good soup pots and Dutch ovens. Different sizes for different crowds. Folks gather around these faster than firepits…you will create a community in your kitchen just anticipating a bowl.