January 17, 2021 |
Chuck Jones
A new year and a new start. With the winds howling down the mountain and often temps never reaching above freezing, Eric and Francisco head to the vineyard to begin the long process of pruning the vines. Removing last year's growth down to two buds.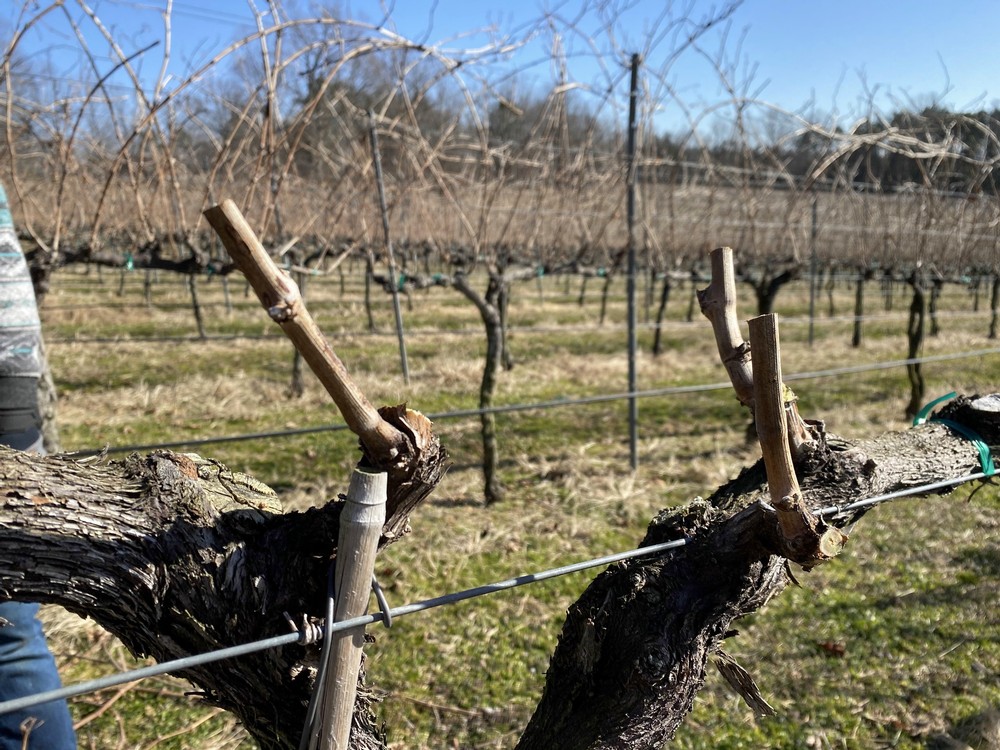 These guys can prune at a lightning pace with incredible precision. In an instant the vine health is noted, diseased or surplus canes are removed, and healthy canes cut down to a two-budded spur. Pruning is essential for maintaining the structural integrity, quality, and consistency of the vineyard. The spurs are spaced along the cordons (french for arm), with about 5 or 6 on each side of the trunk. In early April, the buds will open and release this year's canes.
We use a vertical shoot positioning (VSP) trellis system here. As the canes grow, they are continually hand-positioned between 3 sets of catch wires held aloft above the cordons. This tucking of shoots into a narrow "zone" is the heart of the VSP system.
Some factoids:
24,000 vines planted 6' x 9' apart cover approximately 30 acres.

At a minimum each vine will have 20 canes from last year removed, that is over 480,000 cuts made by hand.

Those canes average 4 feet each, creating about 1.9 million feet of pruned canes - all carefully mulched into the soil. Sustainable.

It takes about 10 weeks to prune the entire vineyard; We start with the reds which tend to bud break later than the whites, as some believe pruning, especially if we have a warm winter, stimulates an early budbreak. Frost is always a risk in farming. More on frost in a later blog.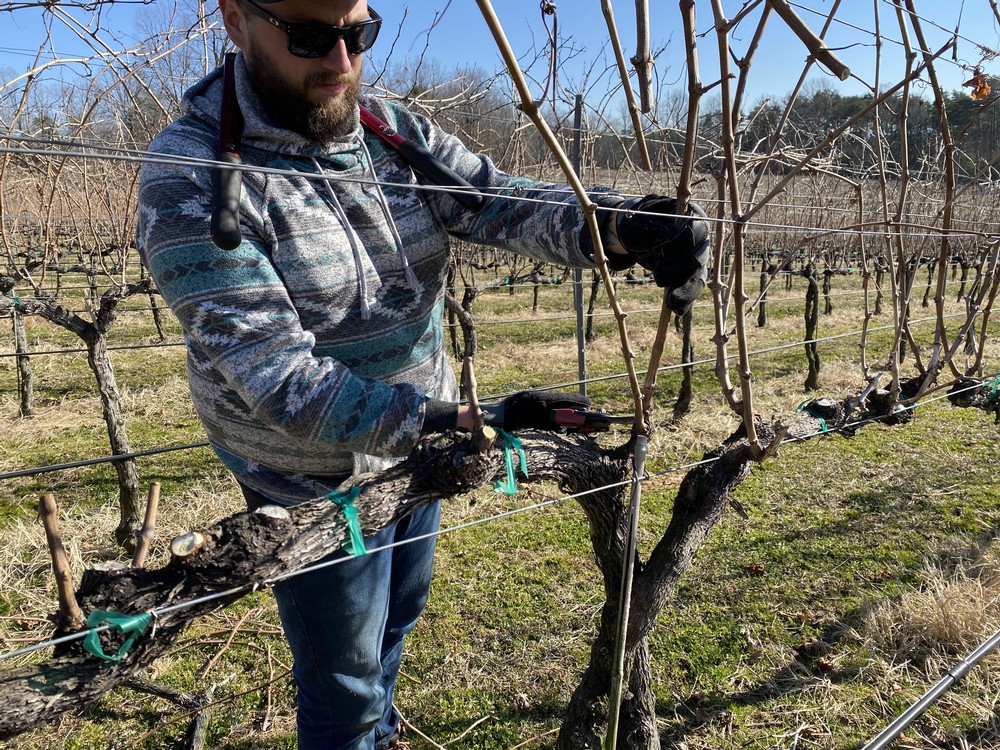 Note the goggles. A cane pulled from the trellis has a tendency to "whip" out and can cause serious injury without protection.
Our team works in the freezing cold, holding up their arms and squeezing their shears for long periods at a time. That sort of repetitive activity will make anyone very sore after a full day. Now imagine doing that for approximately ten weeks! We are very grateful to have staff that are devoted to the health of our vineyard and the quality of our wines.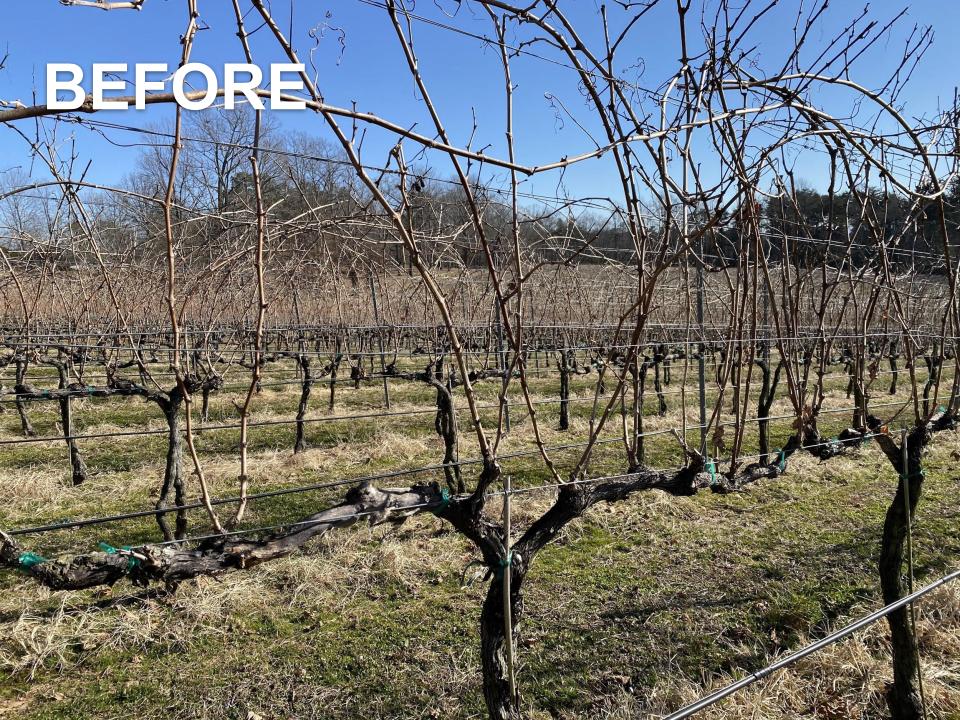 There is something amazing when you observe the vineyard without all the growth and leaves. The carefully engineered trellis system is fully exposed. The skeleton of the vineyard gleams for a short few months each year awaiting its annual burden to bring us the fruit for our wines.